What is Guaro?
Now that summer is finally here we can daydream about coming vacations, day drinking marathons, and the beach! 1.7 million tourists flock to Costa Rica to soak in the sun and live that Pura Vida lifestyle. The local bartenders proudly serve their national spirit, Guaro in its many forms, tourists usually get the Pura Vida cocktail, but locals drink it neat. With all the varietals that come from sugarcane, we decided to explore what makes Guaro so special and, well, let's just say we're trying to book a flight to Costa Rica ASAP.
If you're Latino, the word "Guaro" simply means sugarcane liquor, it simply depends on the country. In Colombia for example, Guaro is another name of their national spirit- Aguardiente. Both are derived from sugarcane, a common distilling practice throughout the Caribbean, Central, and South America, it simply differs from region to region and distinctly from rum.
In Costa Rica, there is only one brand of Guaro- "Cacique" available for purchase, it contains 30% ABV and is around 60 proof. Despite being the only ones, the sales of Guaro through Costa Rica are so high, it is the best selling distilled spirit of the whole country.
The sugarcane is distilled in mills near the area of Guanacaste, a province located in the northwestern region of the country, along the coast of the Pacific Ocean with Nicaragua bordering its north. When the sugarcane has been fermented it is put into trucks and delivered to FANAL's factory. The fermented sugarcane liquid, AKA "wash", is heated by steam in a series of column stills. The mix is then mixed with water, bottled, and ready to serve.
Cacique has three types of Guaro:
-Cacique Guaro Red Label, otherwise known as "Pacha"
-Superior Cacique Guaro Black Label
-Roncolorado Yellow Label Cacique
As for the word "Cacique" literally means "leader of the tribe" when regarding many Indigenous societies.
There's plenty of ways to experience Guaro, most people drink it straight, but it is the base of some very popular cocktails.
If you're down for shots, you're in luck! In Costa Rica, most happy hours include a guaro shot that'll run you as little as $1. You can sip it too if you wish, it's not mandatory to shoot.
The heat of Costa Rica is no joke, being that close to the equator might not make you crave a lukewarm shot of Guaro. That's why most locals drink it chilled, served up with a salt or sugar rim and a slice of lime.
You can also request it as a shooter, AKA a "Miguelito" and it is perfect for toasting on the beach. It's made with coconut milk and served cold in a shot glass with half and half ratios.
However, the most popular shooter is known as the "Chili Guaro" which can be compared to a Bloody Mary, if the Bloody Mary was a shooter. The ingredients include tomato juice, lime, hot sauce, and oftentimes a bit of salsa Lizano. The blend, when done right, is the perfect mix of sweet and spicy, not at all supposed to burn your throat or tongue off.
As for cocktails, the most simple one would be a Guaro sour, made with club soda, fresh lime, and raw sugar. More popularly, tourists usually order the Pura Vida cocktail, AKA Costa Rica's version of rum punch and named after their unforgettable sunsets. It includes pineapple juice, orange juice, and triple sec.
Often seen in the hands of tourists on the beach, the Guaro based Coco Loco is made with coconut milk or cream. Depending on where you are, a Coco Loco includes a mix of guaro plus several other liquors, it is served frozen inside a fresh green coconut.
We've known from previous articles the general history of sugarcane liquors. From rum to aguardiente, cachaca to mama juana, sugarcane rules all. As for Guaro, before FANAL acquired the rights to legally manufacture and sell it by the tons, guaro was made in people's homes. It was nicknamed the "rural kitchen sink alcohol" of Costa Rica, essentially it was their version of Moonshine.
In 1850, President Juan Rafael Mora Porras signed and passed an order to centralize liquor production in Costa Rica. Just three years later in 1853, FANAL debuted their Guaro and therefore ensuring the locals that they could now drink their beloved spirit safely, without the fear of methanol blinding them.
Obviously, when any government does this, it is mostly to profit from the taxes of their natural treasures. FANAL remains at the head of the monopoly on the production of Guaro, with a few other liquors added as the years went by. Should another company decided it wants to produce liquor in Costa Rica, it needs to apply for permission from FANAL. So, don't go looking for it in the U.S. (We did read that it sells in some parts of Texas, but could not confirm.)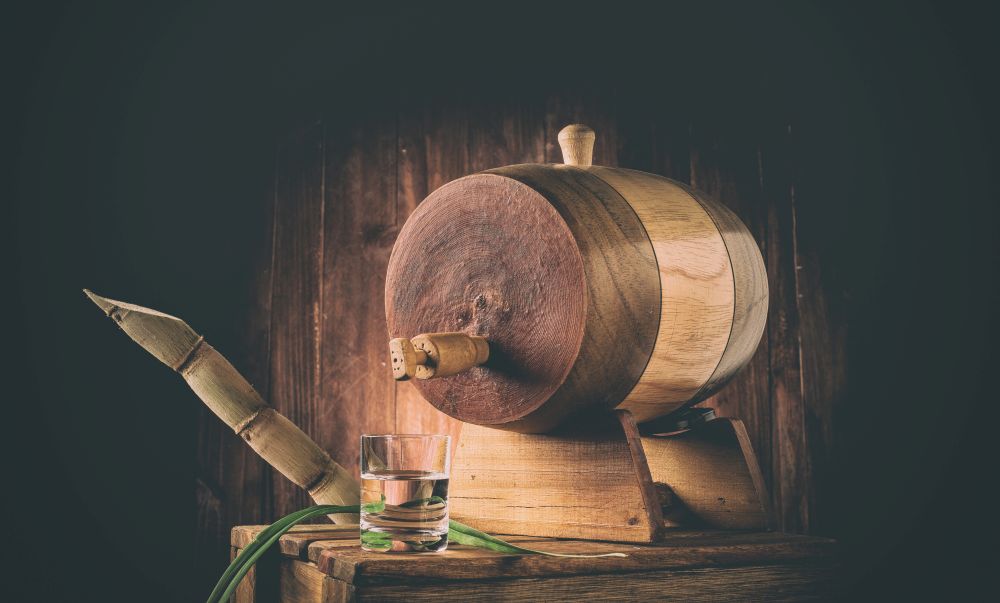 Guaro is ready to drink the minute it is mixed with water and bottled. Unlike rum, it does not need to be aged.
Also, pro-tip, apparently when Americans/English folks try to order "water" at a bar in Costa, they've been mistakenly given Guaro because of the pronunciation so if ever visiting and need H2O, ask for "agua" instead.
The Pura Vida lifestyle that Costa Rica boasts is based on the simple philosophy of simplicity, sweetness, and an abundant variety of happiness. Guaro has been making Ticos happy for years, it is the secret sauce to vacationing the beaches and history of such a beautiful country! We highly recommend trying it and asking the bartender to get creative.
Thanks for reading, and as always…
Cheers from,
Happy Hour City