National Moscato Day
During the month of May, Happy Hour City will be celebrating all things wine related. Each week we will educate you on the different types of wine. We will also show you how to make wine centered cocktails/drinks, and we will be giving you the inside scoop on some of the best wine bars & wineries around LA.
May 9th is Moscato Day in the U.S. and since it's wine month in Happy Hour City we are celebrating all things wine- we're here to let you know why we celebrate today, how we celebrate today, and a little history of the ancient grape.
Due to its Italian roots, the grape used to make Moscato is actually called, "Muscat," and that is short for Muscat Blanc. There are nearly 200 varieties of the Muscat grape or include the word Muscat in their name though not all are so closely related. It's kind of a mess to attempt and trace back the birthplace of Muscats this is probably because it dates back to ancient Egypt, some people argue that it is the oldest grape in existence! But if you have ever wondered which came first- red or green grapes- bad news. The Muscat actually comes in both colors- it's a wild one folks!
The most commonly known varieties include Muscat Blanc à Petits Grains, Moscato Giallo, Muscat of Alexandria, Muscat Ottonel, Muscat Hamburg, and Orange Muscat. One of the most popular Moscato wine styles is based on the Italian wine called Moscato d'Asti from Piedmont.
All around, the flavors of Moscato are what make it a standalone wine (despite its 200 cousins) it is famously known to have sweet flavors of peaches and orange blossom. Upon smelling Moscato, if you're into that sort of thing, you'll catch the aromas of mandarin orange, ripe pear, sweet meyer lemon, orange blossom, and honeysuckle. Specifically, the Moscato d'Asti, has a light-bodied taste, it's got all the right sweet notes, plus the tropical fruit flavors. The fizz and light bubbles are something the Italians call "frizzante". It's not a wine you'll get drunk with easily, it has a low alcohol ABV of around 5.5% compared to the regular 13% of other wines.
There's nothing brief about the history of Moscato, however the holiday we are celebrating today has it's very own story.
Back in February 2012, it was reported that Moscato wine became the third most popular white wine consumed within the United States.
This seemed reason enough to celebrate, so National Moscato Day was created that same year by the Gallo Family Vineyards. The Gallo Family Vineyards is a family-owned business that has been in operation since 1933.
Due to the fact Moscato is sweet and used more often as a dessert wine, you can celebrate with a bottle of your favorite version, by itself.
We also suggest adding some blueberries, strawberries, blackberries, or a mix of the three. This is our so-called, "Summer Wine" and it goes deliciously with some sharp cheeses if you want to celebrate and go the extra mile.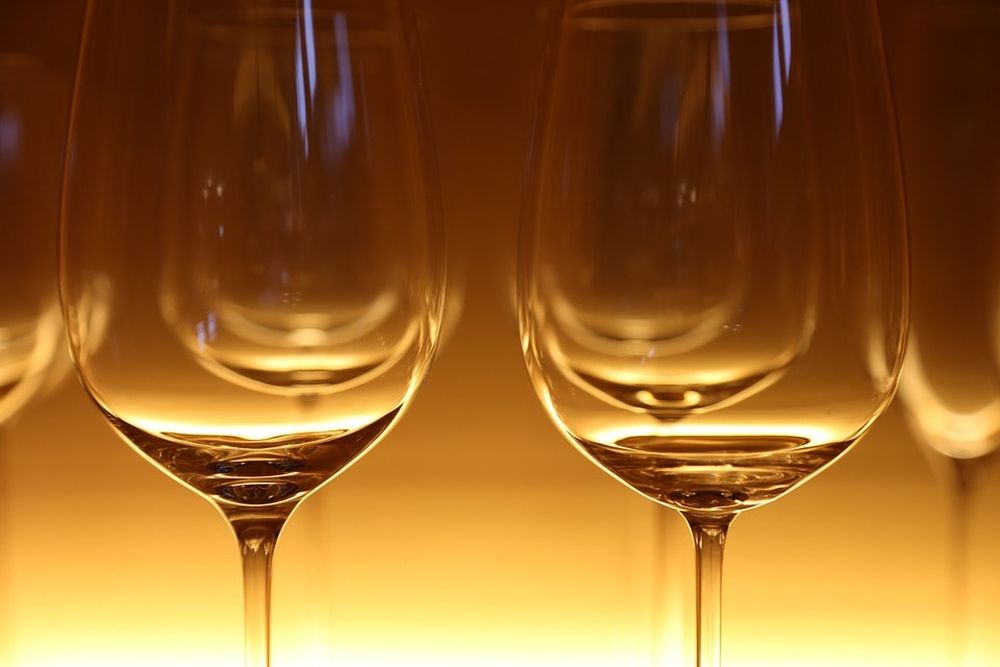 There is a grape variety called Black Muscat, it is known as Red Moscato or Black Muscat. The grape is a cross between the Italian red grape Schiava and Muscat of Alexandria.
 
Despite the season, Moscato is a great way to celebrate many occasions year round. A lot of folks wouldn't pair it with foods but we say - rebel! Pair it with Asian foods, BBQ, or whatever you like. Its sweetness will balance heavily salted plates, let us know if you find a good combo!
We'll keep exploring the wine world, and it's vastness, through the month of May so check back on the blog for more wine-formation! Until then, thanks for reading and as always…
Cheers from,
Happy Hour City.