Snakebite
During the month of April Happy Hour City will be celebrating all things beer related. Each week we will educate you on the different types of beer, we will also show you how to make beer centered cocktails/drinks, and we will be giving you the inside scoop on some of the best beer bars & breweries around LA.
Continuing with the theme of this month, we present you with the first of our featured beer cocktails for this week's Drink of the Week, the Snakebite. A cocktail without liquor? Yup! That's right!
This cocktail features Lager beer and Hard Cider. Due to the ingredients, the Snakebite's taste can differ from one to the next.
As you know from our What is a Lager article, no two Lagers are the same. They can be vastly different. Hard Cider can vary as well. This leaves a lot of control in the pourer's hands.
This means you get to experiment! Try out a few different Lagers and Hard Ciders. We recommend using a pale Lager; this will allow for a crisper, lighter cocktail.
There is a variation to this week's cocktail; it's referred to as a Snakebite and Black. What makes it black exactly? Well, it features a dash of Crème de Cassis; which is a sweet, dark red liqueur made from blackcurrants.
This gives the cocktail a sweet, tangy finish. If you aren't the biggest fan of beer, we recommend trying this version out because it makes it a bit more palatable for those just getting into beer.
As for the history of the Snakebite, there is almost nothing out there.
The mystery behind who the creator is or where it came from hasn't stopped some rumors from popping up around this cocktail.
Rumor has it former President, Bill Clinton, was denied when he order a Snakebite at an English pub… And he isn't the only one.
Supposedly, there are many UK pubs that refuse to serve the cocktail. As to why, there is no definitive answer. If you owned a bar, would you serve it?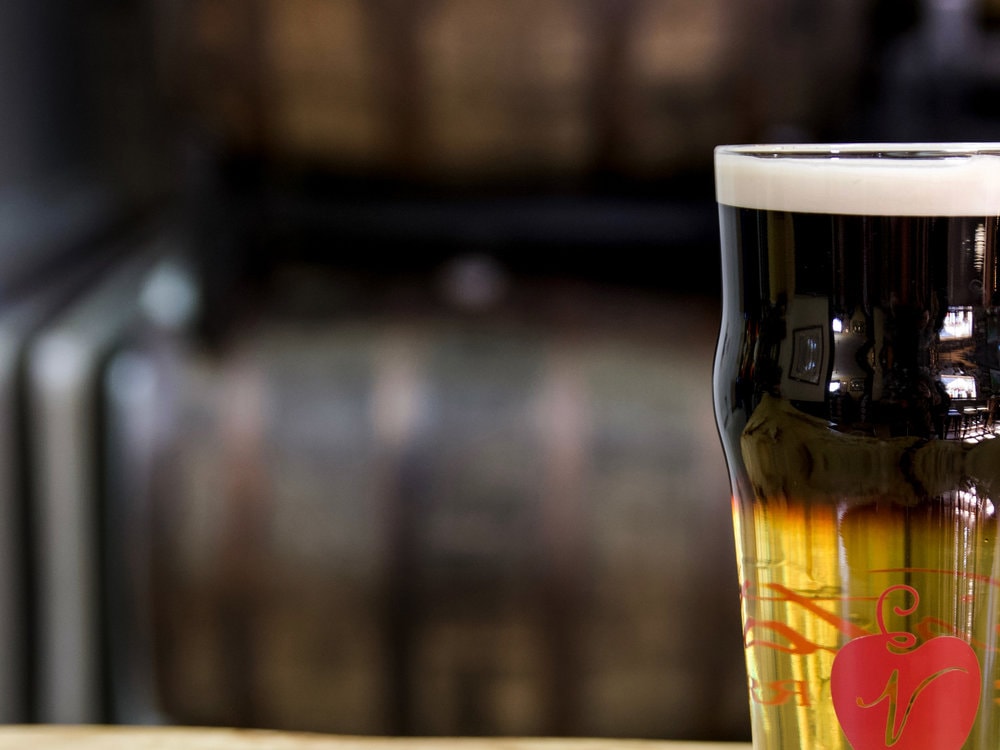 Beer cans were first debuted in 1933, just before the repeal of prohibition.
Try it out and let us know what you think of this week's Drink of the Week! Thanks for reading, and as always...
Cheers from,
Happy Hour City