Emerald
A Manhattan is a classic cocktail that has already made a dent in history. We taught you all about it way back in February of 2018. However, as you know, riffs on cocktails sometimes take on a life of their own, and the Manhattan has many riffs, today we're exploring the Irish one a cocktail known as the Emerald. If you've ever thought Manhattans needed to be more boozy, this one is for you.
Irish whiskey is the centerpiece of the Emerald. It is a unique whiskey that does not always blend well with other flavors.
Served up the Irish Manhattan AKA The Emerald, highlights a whiskey not often seen in cocktails, but this is a classic and mean to pack a punch so why the heck not?!
The other stark difference between the rye used in a Manhattan and the Irish whiskey an Emerald calls for is the bitters.
In a Manhattan you use Angostura and for the Emerald you use orange, it makes the cocktail a little smoother going down, adds a citric tartness that also levels out the Irish whiskey. Plus, it doesn't hurt that it turns the drink a little orange in honor of Ireland of course.
Unfortunately, our research didn't turn up much history regarding the origin of the Emerald.
It is not even listed as a variation of the Manhattan. We guess this is because the bitters also change, making it an entirely different cocktail.
Perhaps if you know whoever had the idea to mix Irish whiskey into their Manhattan you could let us know.
From our own speculation, what we do know is the Manhattan cocktail has been around since at least since the 1880s.
If you compare that to U.S. History, it makes the chances of this cocktail being born inevitable because of the estimated 4.5 million Irish immigrants who arrived in America between 1820 and 1930. Makes sense right?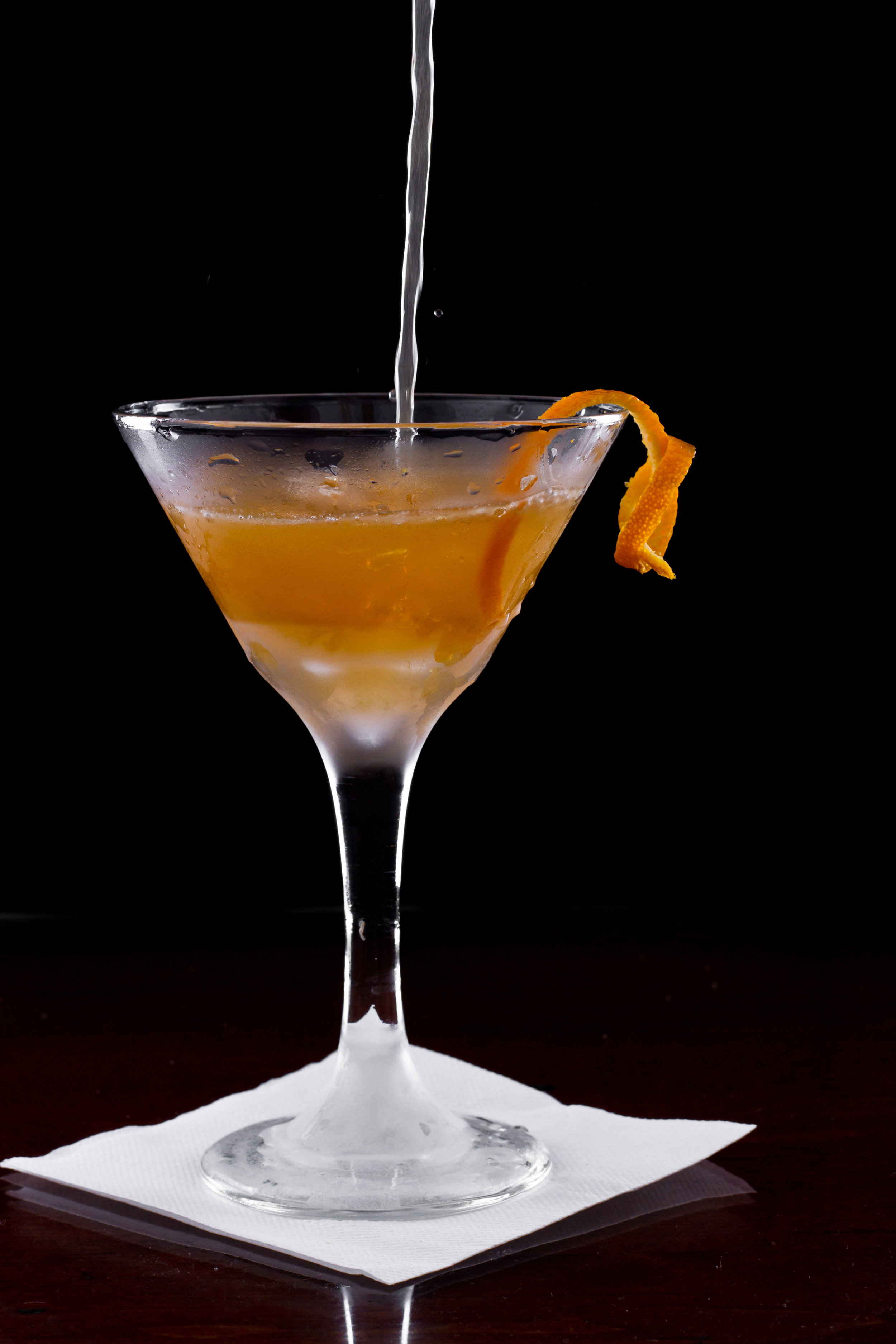 The name of the Emerald is an ode to Ireland's nickname "The Emerald Isle"
The nickname, "Emerald Isle" was first referred to in print by William Drennan in his poem "When Erin first rose".
If you're a Manhattan lover and think you can handle something stronger, give this cocktail a try. It surely is going to impress whatever bartender is on the receiving end of that order.
If you use our recipe let us know how it turned out!
Thanks for reading and as always…
Cheers from,
Happy Hour City