Blood and Sand
Scotch isn't necessarily every bartender's go-to when combining it with other ingredients in cocktails, that is when it's not being drunk neat as tradition calls. However, there are a few exceptional Scotch drinks out there such as the Rusty Nail or a Presbyterian, so why is the Blood and Sand so unpopular? Well, it has a little bit to do with the taste, let us explain…
The recipe we provided you calls for Blood Orange juice for a reason, regular OJ tends to make the drink taste like a messed up screwdriver. Also, the particular strength and taste of Scotch seem to be too much for the OJ ratio other recipes include.
Many bartenders have gone against the original 1920s recipe when it is ordered, and according to the experts at Punch Drink, the problem lies in the proportions between the Scotch and sweet vermouth. They say those two, "should outweigh the other two components, creating a slightly sweeter Rob Roy-style variation." Others blame the orange juice entirely.
Comparing it side by side to other Scotch cocktail giants like Penicillin or Rob Roy, Blood and Sand is a lot less Scotch forward and quite mild. The ABV ranges from 16-32 proof depending on what Scotch you use, of course, there are good and bad choices.
For example, Liquor.com suggests using, "a smooth scotch that's not too smoky." A smooth Scotch blend should do you fine, something peaty. We suggest using the general rule of thumb- don't ever mix a fine Scotch with an intense profile into a cocktail.
The real issue for most seems to be the OJ, in our expertise a Blood Orange will cure the cocktail, but lots of different recipes exist thanks to bartenders trying to tackle the mix with their own wacky ideas such as Ryan Casey, bar manager of The Living Room, in Charleston, SC. His Blood and Sand calls for no juice whatsoever, instead, he uses a mix of two orange liqueurs, one of them is the Compass Box Orangerie which thanks to its Scotch whisky base makes the whole cocktail a bit more complex but also very spirit-forward.
One thing all our research did show was, the Danish Cherry Heering liqueur is the best cherry liqueur for any recipe. Along with the sweet vermouth, the two represent the "blood" and the orange juice is meant to be the "sand". This has been the most permanent change in the recipe since its creation, which originally called for a Cherry Brandy, but you won't find many recipes out there with it anymore. Of course, other drinks have been born in the experiment of making Blood and Sand great again, such as Blood and Sand #3 which calls for mezcal and port wine instead of sweet vermouth. But we'll let you do that experiment...
So what was Harry Craddock thinking in 1930 when he published this as one of his recipes in the "Savoy Cocktail Book"?
Unfortunately, past the first mention of it in Harry Craddock's book in 1930, there isn't much else on the origin of the Blood and Sand. Who invented it? Zero idea. Who first drank it? No clue.
All we know is that the name was inspired by a 1922 film of the same name starring Rudolph Valentino.
The film was an adaptation of the 1909 book by Spanish author Vicente Blasco Ibáñez, about a matador (bullfighter), who overcomes his humble beginnings and ends up becoming the greatest matador in Spain.
It is the classic tale where you spend the entire time rooting for the main character, only to see him lose it all.
Valentino was a silent film era superstar that rivaled Charlie Chaplin, he had many hits and though, "Blood and Sand" may have not been one of his most noteworthy films, Valentino considered it his best performance.
Hopefully, one day someone will dig out some more information about this trial-and-error cocktail's origin..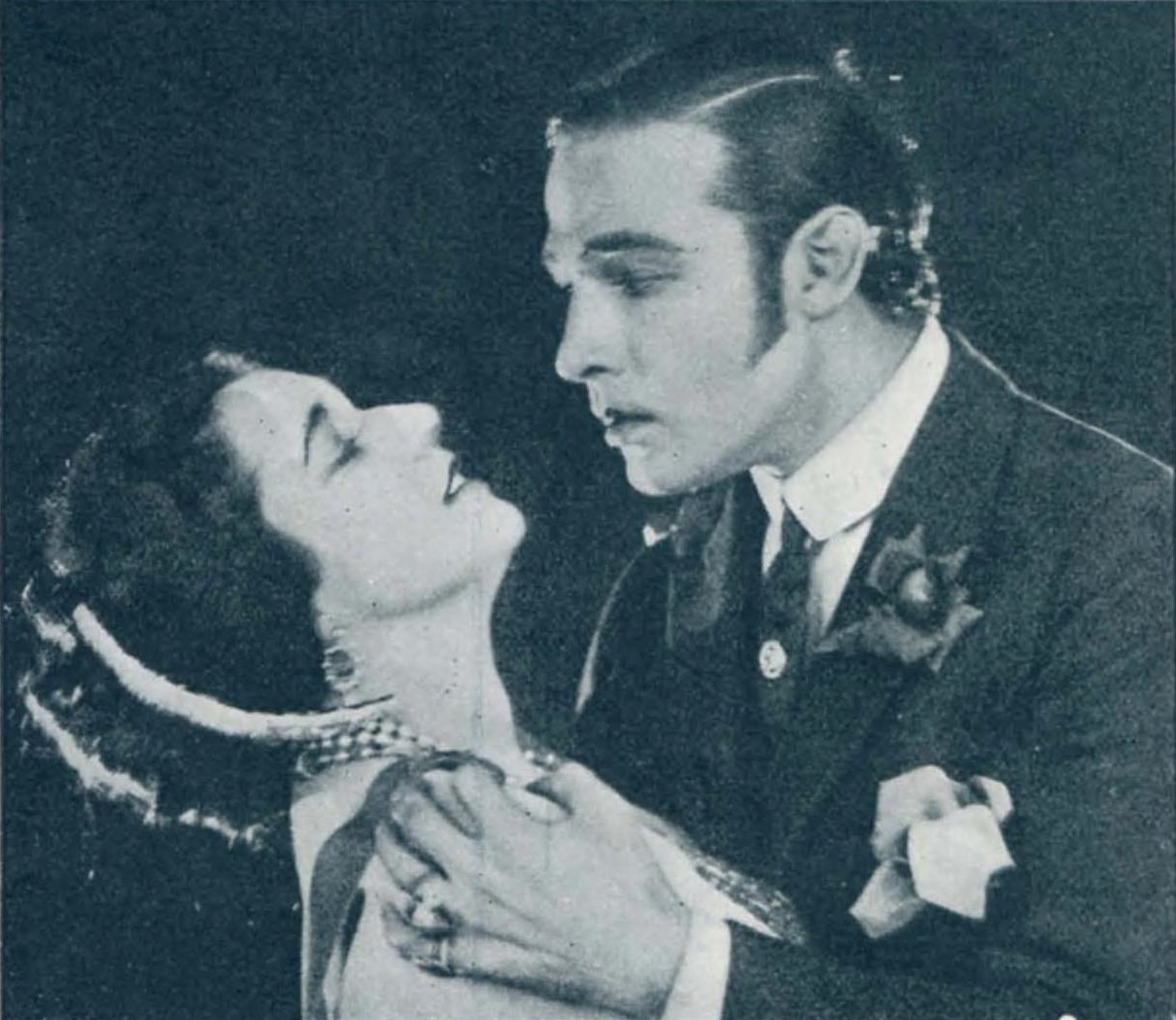 Since 1922 the film (much like the cocktail) has been remade twice!
The first time was in 1941 starring Tyrone Power and Linda Darnell, and once again in 1989 with Christopher Rydell and Sharon Stone.
Not a lot of cocktails leave bartenders and mixologists so stunned, yet we're glad a few have felt inspired enough to try and fix it or accommodate it to a blend folks today would enjoy. Try it yourself with our recipe and let us know if you like it! Or try your own variations and be the hero we need.
Thanks for reading, and as always…
Cheers from,
Happy Hour City