Bellini
During the month of May, Happy Hour City will be celebrating all things wine related. Each week we will educate you on the different types of wine, and we will also show you how to make wine-centered cocktails/drinks. We will be giving you the inside scoop on some of the best wine bars & wineries in LA.
Welcome back, everyone! To start off Happy Hour City's Wine Month, for the Drink of the Week we are featuring a fancy brunch staple wine cocktail, the Bellini. If you haven't heard of a Bellini, it's the sweeter, more elegant sibling of the fun, outgoing Mimosa.
Traditionally a Bellini is made with Prosecco and white peach purée. Nowadays, the recipe calls just for sparkling white wine and peach purée or peach nectar.
The sweetness of the peaches pairs well with the bubbly creating a wonderful melody of flavors.
There are some variations that call for peach liqueur or the addition of other fruits. No matter what though, the peach flavoring is a mandatory in the Bellini. Psst... we definitely recommend trying the traditional!
With tradition, comes history! That is no different with the Bellini.
Created in 1948, this cocktail gets to boast about its very famous birthing grounds, which is none other than Venice, Italy.
Founder of Harry's Bar, Giuseppe Cipriani, had a deep admiration for a painting by a 15th-century Venetian painter, Giovanni Bellini. If you weren't sure, yes, the cocktail is named after him.
The reason Cipriani found himself appreciating this painting was the captivating pink glow it had. This pink glow inspired Cipriani to make a cocktail with the same hue. But what in the world would he put in it?
Here is where the peaches come in! In Italy, during the months of June to September, peaches are bountiful and Cipriani sure had a liking for the white peach variety. Wanting to create a cocktail that would capture the fragrance of the wonderful fruit, he began experimenting with peaches and Prosecco. After some testing, he found the right ratio and the Bellini was born.
To this day, you can still find the place Cipriani founded, Harry's Bar, in Venice. The Italian Ministry for Cultural Affairs declared it a national landmark in 2001. Though the bar remains where it has always been, its most famous cocktail has managed to reach across the world and find itself on menus all over.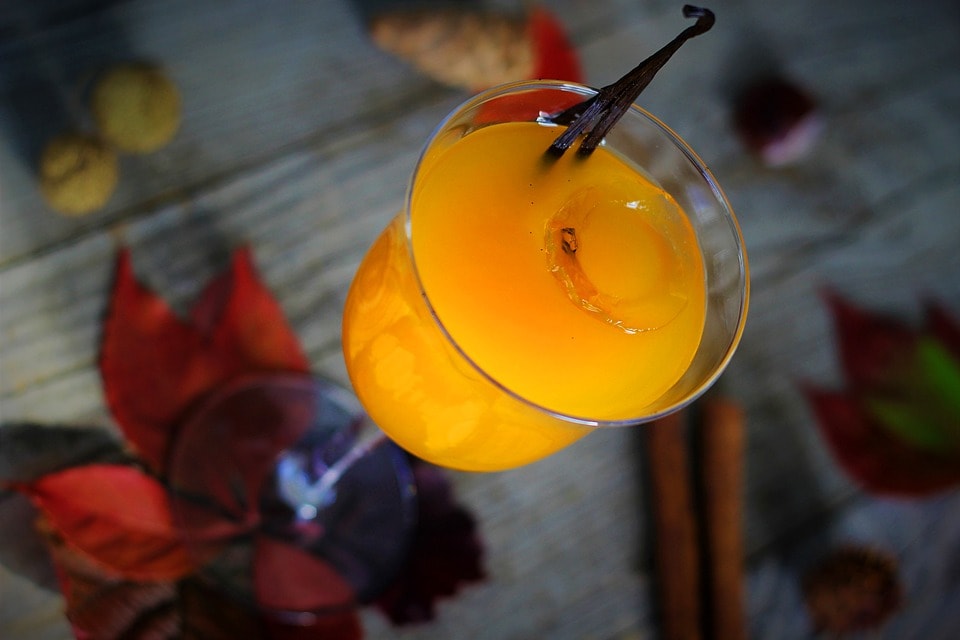 The month of May marks the beginning of peach season in America.
It's the perfect season for enjoying a Bellini on a fancy patio. If you try our recipe, let us know how it turned out! We love sharing them with you guys, so please share back if you like! We got a lot more for you in store on all things wine for May. Thanks for reading, and as always...
Cheers from,
Happy Hour City